The Official website of the City of Pass Christian, MS.
Welcome to pass-christian.com The Only Official Website of the City of Pass Christian, MS.
Henderson Park
Henderson Park Grand Opening and Ribbon Cutting. this Tuesday the 25th at 10:30AM
Job Announcements
The City of Pass Christian announces the following employment opportunities:
The City of Pass Christian is currently accepting applications for the following positions:
Police Evidence Technician in the Pass Christian Police Department.  The pay range is $12.00 to $13.50 per hour depending upon experience.
Beautification Technician General Service laborer in the Beautification Department. The rate of pay will be $9.00 per hour.
Harbor Maintenance in the Harbor Department.   The rate of pay will be $12.00 per hour.
These positions are subject to pre-employment drug testing. For a complete job description, click here or pick up at City Hall, 200 W. Scenic Drive, Pass Christian, Ms. 39571 between the hours of 8a.m. to 5p.m.
All interested individuals may submit an application at Pass Christian City Hall or mail to the City of Pass Christian, Attention: City Clerk, 200 West Scenic Drive, Pass Christian, Ms. 39571.
Deadline for submittal of application is October 1, 2018 before 4:00pm
The City of Pass Christian reserves the right to refuse any and all applications received.  The City of Pass Christian is an Equal Opportunity Employer.
The City of Pass Christian Civil Service Commission is accepting applications for the position of Firefighter and Police Officer until COB on Nov 5, 2018.  Applications will be kept on file and will be considered current for a period of one (1) year from the date of filing.  Current applicants will be sent a hiring process letter to address on file at the beginning of each hiring cycle.  Applications must be received at City Hall, 200 W. Scenic Drive, Pass Christian, Ms.  during operating hours of 8am to 5pm, Monday through Friday.
Applicants must be:
: at least 18 years of age,
: in good physical condition
: possess a High School diploma or equivalent
: be a registered elector in the county in which he/she resides.
Full time positions are covered by Civil Service.   The City of Pass Christian reserves the right to refuse any and all applications.  The City of Pass Christian is an Equal Opportunity Employer.
Pass Christian to send Support to East Coast Hurricane victims
.Thanks to those of you who sent your help. The Deadline is over and the supplies have been sent.
Holy Family Seafood Festival
THE 2018 SEAFOOD FESTIVAL
3 Days of Food, Entertainment, Rides, Arts & Crafts
Holy Family is celebrating its 42nd Annual Seafood festival September 28th, 29th, and 30th
Come enjoy high quality Gulf Coast food such as Gumbo, Boiled Shrimp, fried seafood, Po-Boys, Vrazel's Eggplant Larosa, and many other mouth-watering treats! There will be crafts, entertainment, a $10,000 drawdown, and $1,000 raffle. MORE INFO
Cruisin' the Coast
Join us on the Mississippi Gulf Coast, October 1-8, 2017 for the 21st Annual Cruisin' The Coast featuring all your favorite activities like cruise-ins, headline bands & oldies entertainment, a swap meet, the CTC/Vicari Auto Auction and much more! See the schedule here. Pass christian will host events Thursday-Saturday.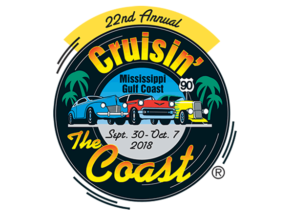 Pass Christian Water Utility Customers
To all Customers within the City Limits who pay their water bill at the Pass Christian Water Dept. please call in or note on your next payment stub your current email address and phone number so we can update our records. 228 452 3312
Attention West Nile Alert
There has been a confirmed human case of West Nile Virus in Harrison County.
Limit your exposure to Mosquitoes: Wear long sleeves and pants when outside, Use insect repellents, keep windows shut or use screens to prevent bugs from getting inside your home. Limit outdoor activities during early and late hours of the day when mosquitoes are most active. Empty any standing water in containers and pots around your home that may breed mosquitoes.
Full Notice 
Coffee with a cop
Our next Coffee With A Cop will be held at 322 Davis Avenue at the Goodwill Baptist Church. Please join us Wednesday, September 19, 2018 at 8:30 a.m. for a hot cup of coffee with members from our department!
Now Accepting Credit Cards
The City of Pass Christian now accepts credit card payments in person at the Water Billing Office, Code Office, Municipal court, and City hall. Over the phone payments are not accepted at this time.
Memorial Park Splash Pad: NOW OPEN
The New Splash Pad located at Memorial Park on Second St.
The Splash pad will operate from 9AM-7PM daily through September.
Drinking Water Quality Report
Yearly Water Quality report, click the link below to view online or print
2017 CCR Report
The 2017 Consumer Confidence (Drinking Water) Report is on file and available for inspection and copying at the City Water Dept, 200 West Scenic Drive, Pass Christian, MS 39571.  You may  request a hard copy of the Report at our offices or call (228-452-3312) for other delivery means.
Please contact Teryl Anthony, Manager, (228-452-2031) if you have any questions concerning this notice.
Civil Service Meeting
Civil Service Meetings are held on the 3rd Monday of the Month 5:30PM at the Pass Christian Police Dept.
New Businesses in town!
Pass Christian would like to welcome some new businesses in town.
Eagan Insurance on E. Second St. 228 452-9600
Malley's Pharmacy on Davis Ave. 228 222-5411
Selah Yoga on E. Second Dt. 228 219-2788
Big Berthas restaurant on S. Market 228 452-7766
Margaritas Mexican restaurant on W. N St. 228 222-4259
Clark St. Bridge Closure Notice
The North Clark Street Bridge is closed until further notice pending repairs or replacement. see more info here

Pass Christian Historical Society

The Society meets monthly for programs, discussions, lectures and displays that shine a spotlight on a particular era, person, place, event or other topic of interest in the development of the Pass Christian past.http://passhistory.org/
Paperless E-Billing, now available
The City of Pass Christian now offers Paperless E-Mail Billing to all Water and Harbor customers..
Just stop by the Water Billing office, or Harbor office, and sign up. we also have sign up sheets online (click below)to print out and bring by or email/mail/fax in.
Water Billing Customers click here
Harbor customers click here
Randolph Center
The Randolph Center is a Multi Use Facility, housing the Senior Citizens Center as well as
offering a wing of the building that is available to rent for private parties and meetings.
Currently it is also being used for The Pass Christian theater Project. 

Official website of the City of Pass Christian, Mississippi